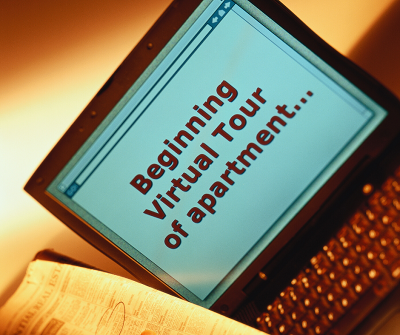 Virtual tours were already a hot commodity in the real estate market before pandemic – they save time, allow people to view the listing on their own terms, and are simply more convenient. With the pandemic keeping everyone at home and making everything more socially distant, virtual and video tours are especially the new standard. However, renters must be careful in accepting this new norm. Although the luxury market is often filled with gorgeous videos and a plethora of information, virtual listings of rental properties tend to be trickier to navigate.
First, don't rush to rent a unit before having all of the details. If a virtual listing does not have a floor plan listed, ask the listing agent to provide one in order to get a clear sense of the layout and room sizes. Do not be afraid to contact the broker to ask any and all relevant questions that will help you gauge what the living experience in the unit will be like. Is the ceiling tall, and are the windows big? Will you get enough light? How many cabinets are in the kitchen? If it is an apartment, how many other units are on the floor? Not all pictures and videos are the same, and they certainly don't show everything. No question is silly if it means you'll get a better idea of how you'll fit into the rental. Some brokers might even allow you to FaceTime for a more personalized viewing. However, it is important to get all of your prospective questions answered in writing.
Leases are a binding agreement and renting a home before physically seeing it can pose risks. Not all of the information that you see in photos or videos are accurate, and solely relying on virtual tours before renting a property can be a liability. It is crucial to work with a trusted real estate professional to ensure you're getting the most out of your virtual tour. Sam Maropis is here to help. Contact Sam at 210-504-4420 or sam@profitrealty.comfor a secure discussion of your real estate plans today.